Sign In
Intelligent


Case Scheduling
for Anesthesiologists

AnesthesiaGo automatically generates daily case assignments in accordance with your group's policies — saving time, driving efficiency, minimizing human error and allowing you to focus on patient care.
https://app.anesthesiago.com
Anesthesiologists
07:00
08:00
09:00
10:00
11:00
12:00
13:00
14:00
15:00
16:00
17:00
18:00

1

2

3

4

5

6

7

8

9

10

11

12

13
Join the growing list of happy customers who are already using AnesthesiaGo.
I used to dread making the daily schedule. It was like this mad rush to put the puzzle together so I could finally leave to see my family, only to find out that when I got home that there were mistakes that needed further attention. With AnesthesiaGo, I can do my job in about 10 minutes so I can enjoy uninterrupted family time
William Akrawi, MD
Mission Viejo, CA
As a member of our leadership team, we have used data generated from AnesthesiaGo to help make decisions on the scheduling of cases as well as manpower. As a result we have been able to schedule ourselves more efficiently. I can safely say that the ROI into this system has been impressive.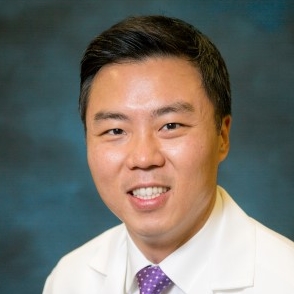 Leverage the benefits of Automated Scheduling
AnesthesiaGo is at the forefront of Anesthesia Daily Scheduling automation.
Your Time Matters
Our product transforms the burden of Anesthesia Case Scheduling into a simple task. Our scheduling engine will generate an efficient, optimized schedule in minutes and deliver the schedule to your recipients in and out of your medical group.
Schedule Optimization
AnesthesiaGo's scheduling engine will build the most efficient schedule for your team of providers by minimizing downtime between cases, reducing turnover and avoiding travel. These efficiency factors are configurable based on your group's workflow.
Minimize Errors
Our program will ensure that the Anesthesiologist assigned has the appropriate specialty qualifications and facility credentials to handle the case at that location. If manual changes are made, our validation checks will alert the user of any violations of those rules.
Flexible Process
Once the scheduling engine has autogenerated the optimal schedule, manual overrides are easily achieved via drag-and-drop. You have complete control of your group's schedule.
Data Driven Insights
Make better decisions with historical and analytical reporting. Visualize your data through our dashboards on the metrics you want to measure.
44 mins
---
Daily schedules are completed an average 44 minutes faster than traditional manual methods.
13%
---
Less downtime between cases while still accounting for turnover and drive time.
12 mins
---
Average turnaround time to make the schedule and deliver to pertinent personnel.
Send us a message and we'll respond as soon as possible.